What is Design Sprint?
If you are hearing this term for the first time, I'm pretty sure it sounds as intriguing as it is. So to what is actually a Design Sprint?
Similar to a sprint, which is running at the maximum speed with full efforts for a short period time, we have design sprints, figuring out more quickly how to solve problems in short periods.
"The design sprint is a five-day process for answering critical business questions through design, prototyping and testing ideas with customers."
Solving big problems and testing new ideas in a limited time duration, as short as 5 days can be called a "Design Sprint."
Under the umbrella of Google, the nuances of Design Sprint are further explained, with each step being discussed elaborately. Hence, as it goes…
'The Google design sprint is a set of structured activities developed to help organizations answer critical business questions by designing, prototyping and testing solutions over five days. Often these questions are about potential new products or services, or new features for existing offerings.'
Google took the initiative to develop this process and further refined at Google Venture (GV). Since most companies already follow this approach subconsciously, putting this approach in a concise manner it can have various versions. Here we have followed the process laid out by Jake Knapp with Braden Kowitz and John Zeratsky.
These Design Sprints are perfectly ideal for big challenges. Especially, for projects:
Complex and not sure for whom to build

That have high stakes

Lack of time and require a certain decision to be taken quick

What are stuck and need a fresh start with an entirely new perspective
It's a chance to try high risk/high reward approaches without investing too much time and money. It also lets you concentrate your effort into a short period. And it gives you a structured approach that can jumpstart your creativity and decision making.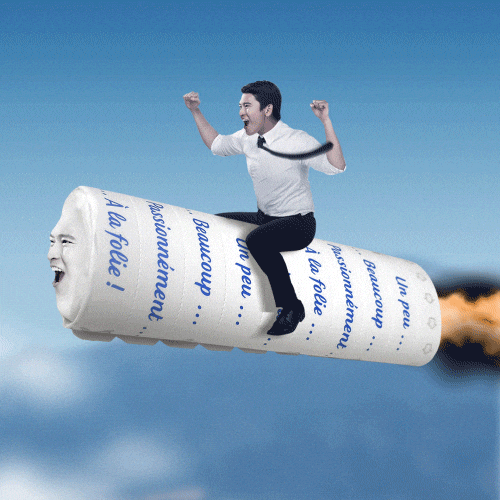 What gave it a kick start?
Whenever a new product is set to launch in the market it has a huge risk factor that comes along, especially timeframes and budgets that are not well calculated. But the good news here is, those issues will not be completely eliminated but it can be at least be minimized to a great extent.
ENTER Design Sprints.
This idea is based on design thinking and it was created to reduce the risk of bringing a brand new product to the market. Google Ventures has refined Design Sprints and coined it 'Google design Sprints'.
Some books present this concept along with its history in a very descriptive manner, focussing on the procedure and steps. One such example is a book written by Design Partner at GV Jake Knapp, titled 'Sprint: How to Solve Big Problems and Test New Ideas in Just Five Days'.
Without any doubt, this book is a must-have for every entrepreneur!!!
Jake describes first attempts at creating the whole five-day process – from chatting during a coffee break, through making a plan of the project, to creating a final working prototype.
Why should you be talking about Design Sprints?
If you are an entrepreneur or an innovator trying to solve a problem, Design Sprints can be a panacea for all the problems you might face; right from mind block to the uncertain risks involved. Having known the basic introduction about this drill and where can it be applied, here are a few points which buttress the application of this concept even more.
Quick and apt solutions are derived in the end.

A good environment, where the focus is fixed and there are no distractions.

A step-by-step method, we know what's next.

Different methodologies can be adopted not only to get rid of mind blocks but also to enhance creativity.
How?
Design sprints are sprints for the brain. It's true that the more we flex our brain muscles the stronger they become. Our brain abilities do not decrease as we use it, instead, they grow thus increasing our problem-solving abilities.
Consisting of 5 major stages, this drill can be run in 5 days, with each day discussing each step in detail. A typical design sprint runs as follows:
MONDAY- Understand
The first and foremost step in any Design Thinking process is to understand the problem statement with its intrinsic details. After all, if the problem is not clear how can we work out on the solutions which are efficient?
As its first step, the group works with experts from across the organization to identify the ultimate goal of the sprint and map out the challenge for the week.
 

The team can pen down their notes using the "How Might We" technique.

 

Ask the right set of questions, so that further the team can come up with some innovative solutions. These questions push the entire team in the right direction of working.

 

Understand the vision and mission of the company through some guest lectures by the VPs and the CEOs. This ensures that all the decisions taken hereafter are aligned with it.
TUESDAY
–
Define
After having understood the challenge and its subtleties, the team proceeds on defining the initial strategy of the solution that they are looking for.On Day 2, the team churns their brains to explore a variety of feasible and innovative solutions.
"We've found that magic happens when we use big whiteboards to solve problems. As humans, our short-term memory is not all that good, but our spatial memory is awesome. A sprint room, plastered with notes, diagrams, printouts, and more, takes advantage of that spatial memory. The room itself becomes a sort of shared brain for the team."
― Jake Knapp
Creating mind maps and applying some brainstorming methods help in branching out various approaches keeping the resources available, in mind.
We started by creating various personas that describe the product's users

Then we created a user statement which is a simple sentence that describes the user's characteristics, his needs, motivations and what he values the most.

 

Adjectives that we want our users to describe our product with.

And lastly, we executed the "First Tweet" – a very inspiring exercise of creating the company's first tweet after the publicity of the solution within the Twitter limitation of 140 characters. The best guidance is to tell the group to imagine that it's time to launch the feature and ask them "What is the first announcing tweet you will send out?"
WEDNESDAY- Diverge and Decide
The third day of the sprints requires real stamina!! Because it requires being decisive. The group glances at the outputs of Tuesday and further comes up with a solution.
Often we consider the first solution as the only and the best one! But honestly, this is a blunder. Your first solution if at all is feasible, then it only indicated the right track you are following. Things don't come easy, but also when you work hard for them they no longer remain average instead become extraordinary. The Diverge stage is where the fun begins!
Hence, your first solution is just like a trampoline, it would give you a great bounce. Using elements such as whiteboards, sticky notes, flowcharts etc. helps in framing our thoughts that are scattered and in organizing them.
A significant detail to remember is that No idea is a bad idea. The only thing that the team members need to do is start throwing ideas, no matter if they're realistic or not. Follow a technique called "Crazy 8 in 5": each individual sketches quick 8 potential UI solutions in 5 minutes.
But how can we elect one idea to prototype?
Voting can be a solution. The most favored solution can be prototyped. But this might not work every time, considering the other group dynamics.

Using the "Risk vs. Reward" scale, we can take every well-liked solution and place it in a scale of the various risks vs. the value – It would reveal what's easy to do and is important for users, hence we could decide which one to prototype.
THURSDAY- Prototype
A prototype is the proof of all the above stages. It allows us to test how pragmatic the ideation was, also saving time money and resources before building the actual product.   Using the prototype, underline the potential success and failure of the solution. The accuracy of the prototype must be kept in mind, having clear and easy testing would give the actual feedbacks and thus reiteration can be done, before the products lands in the market. Once the prototype is ready, our next step is testing.
"Goldilocks quality. Create a prototype with just enough quality to evoke honest reactions from customers."  ― Jake Knapp
FRIDAY- Validate
The most important question that the team answers on the 5th day are,  "How can we know if we did a good job?"
Now the prototype that has been created is introduced to different users in order to test it with them and ask them some guiding questions. But that is not all.
The validation stages require the technology team to review the solution and understand its complexities, how much time it takes to develop it and if we're able to support this kind of solution in our framework. Once it gets approved and can be pretty much chalked out in the possible timeframe the validation can be taken from the 'investors'.
Last but not least – the stakeholders' validation. Their review is essential for the sprint to succeed. Usually, they're the ones that are funding and managing the company, therefore they can point out other crucial perspectives and make the final validation.
Here's what you will need to run a design sprint:
Sticky notes

A4 paper

Erasable Marker

Pens/Pencils

Notebooks

Whiteboard

Colored papers

Open Mind
At the risk of sounding cliché, we cannot emphasize enough how much and open minds can make a difference. The entropy of our thoughts triggers the most innovative of the solutions.
Finished the design sprint – now what?
At that stage, after a full day of work and a jam-packed week, you just finished the sprint. People might part ways after this, thinking that it's done and they can peacefully return to their jobs. It's up to you – the design sprint leaders – to monitor the progress of the development. Like an aid to the product managers, and be there if the team has doubts or questions about the solution.
How To Keep The Momentum? 
The show must go on. Completing these 5 steps won't get you anywhere unless the solutions are being applied. How do you keep the momentum? Here are some practical next steps and tips:
The design sprint leaders still need to hold the accountability, until the solution gets implemented. The leaders can also assign this role to someone, such as a product owner or project manager. Ideally, this person was also a participant in the sprint

Decide what's the Minimum Marketable Product (MMP). What are the essential features and functions required to deliver your unique value proposition? The customer feedback gathered during the sprint should drive this decision. All trivial features (the nice-to-haves) should be saved for later.

Test your prototype for usability. Remember, it's about the ease and not the features always. A good product might not even need an instruction booklet 

Get to work! Set your priorities right you can always have the nice-to-haves in the end. But for the same d not compromise with the 'solution' that you settled on.

 

Run more sprints. The design team would ideally conduct a few sprints ahead of the development team's sprints. For example, if the development team is working in two-week sprints, then designers should schedule their sprints accordingly every two weeks, regardless of what type of design sprint they use. 

At the very least, the design sprints should consist of iterating on the prototype, testing with users, and passing off to the developers, ensuring that only customer-validated features are developed.
Using this process, you have established a continuous customer feedback loop, starting with your sprint. Do not let loose after running one design sprints. Quickly recharge yourself and get back to more as and when required!
Everyone deserves delightful products. Our design sprints will help you to get them. We will validate your ideas with real customers and iterate until we build what really solve their problems.
Let's jumpstart innovation in your organization and get in touch with us: [email protected]